ПРЕЗЕНТАЦІЯ КНИГИ МИРОСЛАВА МАРИНОВИЧА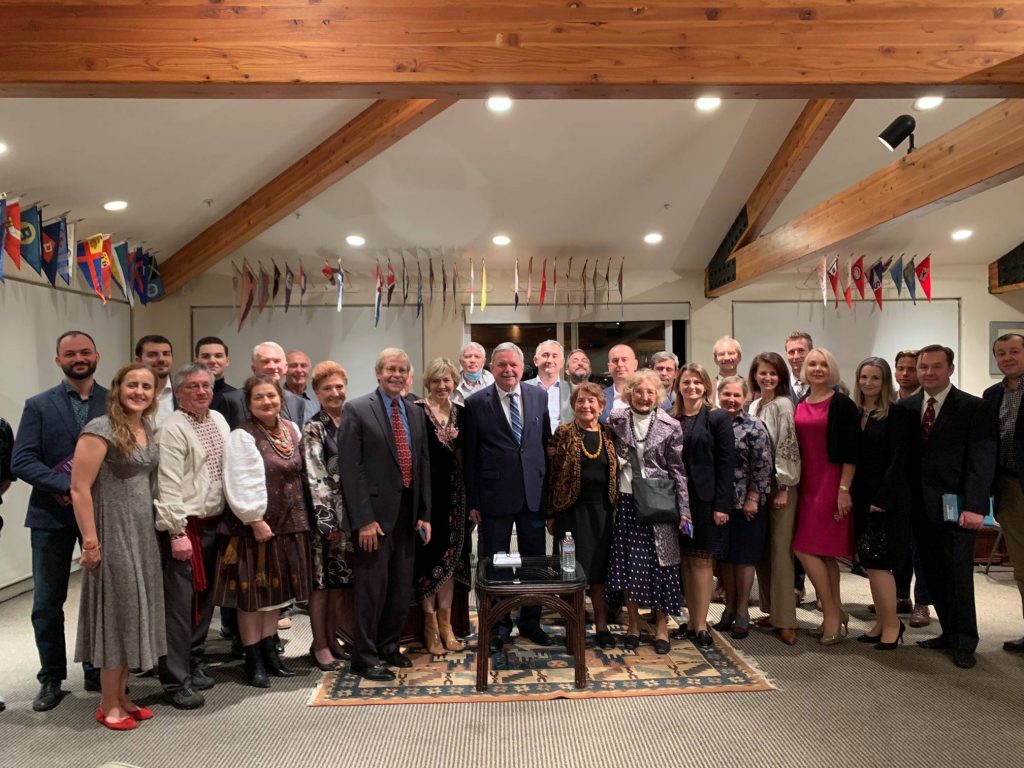 Tuesday, October 26, 2021, was a very special evening for Hromada, UKU/UCEF friends and volunteers, and the entire Ukrainian community in the Bay Area and SF. We were honored by the presence of Myroslav Marynovych, the world-renowned Ukrainian Soviet dissident who presented to the audience his acclaimed memoir "The Universe Behind Barbed Wire". His emotional account of the most poignant memorable episodes in the book made everyone in the audience realize the depth of evil of the communist regime and the horrific crimes that were committed against the Ukrainian nation and other nations in the former Soviet Union.
Let me extend special thanks for organizing such a memorable evening to:
Alex Kuzma, Chief Development Office or UCEF for planning the event
Olga Zarychyvska, Anne Chermak, and the team at UCEF/UKU for planning the event
Oksana & Svyatoslav Stus, whose vocal duet set a very special tone for the whole evening and whose singing the audience enjoyed so much
Lesya Castillo, Chief Editor/co-founder of the newspaper "Hromada", who was actively promoting the event on social media
Yarema Kuzyshyn, co-founder of Hromada/Anhelyk who worked tirelessly in setting up the event
Andriy Fedorenko for taking care of all tech-related issues at the event
Sasha Tyahlo for being the bar attender and helping out with food distribution
Myroslav Hrekh journalist of Hromada, for writing up the account of the event
We hope you have enjoyed it and will cherish the memories of this special evening.
With gratitude,
Nataliya Anon, Co-Founder of "Hromada/Anhelyk"